Google AdSense undoubtedly is one of the best and easiest money making opportunity on internet. Though there are other money making programs as well but no other option matches the simpivity of AdSense.
No target, no sale or no need for any technical knowledge, simply run the ads on your website or blog and earn from each and every click your site visitors generate on the AdSense ads.
Google AdSense is a program run by Google which is a free and simple way for website or blog owners of all sizes to earn money by displaying targeted Google ads on their websites.
Let's see some examples of Google AdSense ads.
1. Example of Health Sites : -
URL - http://chinesefood.about.com/library/weekly/aa011400a.htm
2. Example of Insurance Sites : -
URL - http://www.moneycontrol.com/news/insurance/budget-expectations-four-things-that-insurance-sector-wantsbudget 677625.html
URL - http://articles.economictimes.indiatimes.com/2008-01-17/news/27708670 1 insurance-plans-parent-insurance-policies
3. Example of Car Sites : -
URL - http://www.indiamarks.com/guide/Top-10-Small-Cars-in-India-Under-5-Lakhs/2126/
URL - http://www.gaadi.com/cars/Best-diesel-car-in-india-within-5-lakhs
4. Example of Mobile sites : -
URL - http://www.fonearena.com/nokia-5130-xpressmusic 726.html
You will find that when you see a health site, you will see AdSense ads related to the health. When you see an insurance site, you will see AdSense ads related insurance. And when you see a site related to cars, you will see AdSense ads related to cars. It means these ads are targeted ads.
If someone is reading the article on acne, he will not be interseted in insurance, electronic gadgets or holiday type of ads. He will be more interested to read about acne treatment, beauty tips and more similar topics.
Note :: For more information about AdSense , I will update when i'm free. If you want to know and want to learn this tricks about Adsense you can buy this E-Book from me. But don't worry, it's not expensive. I just want to help my blogger friends to more earn money from their site!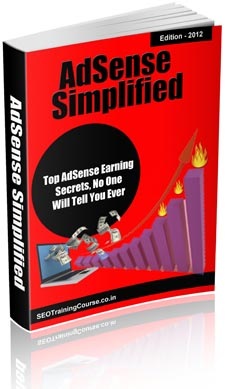 This is E-book that's i mean. It's just RM20 you can by from me, and i will send this to your email. It's is in PDF format. If you want you can contact me here >
CONTACT